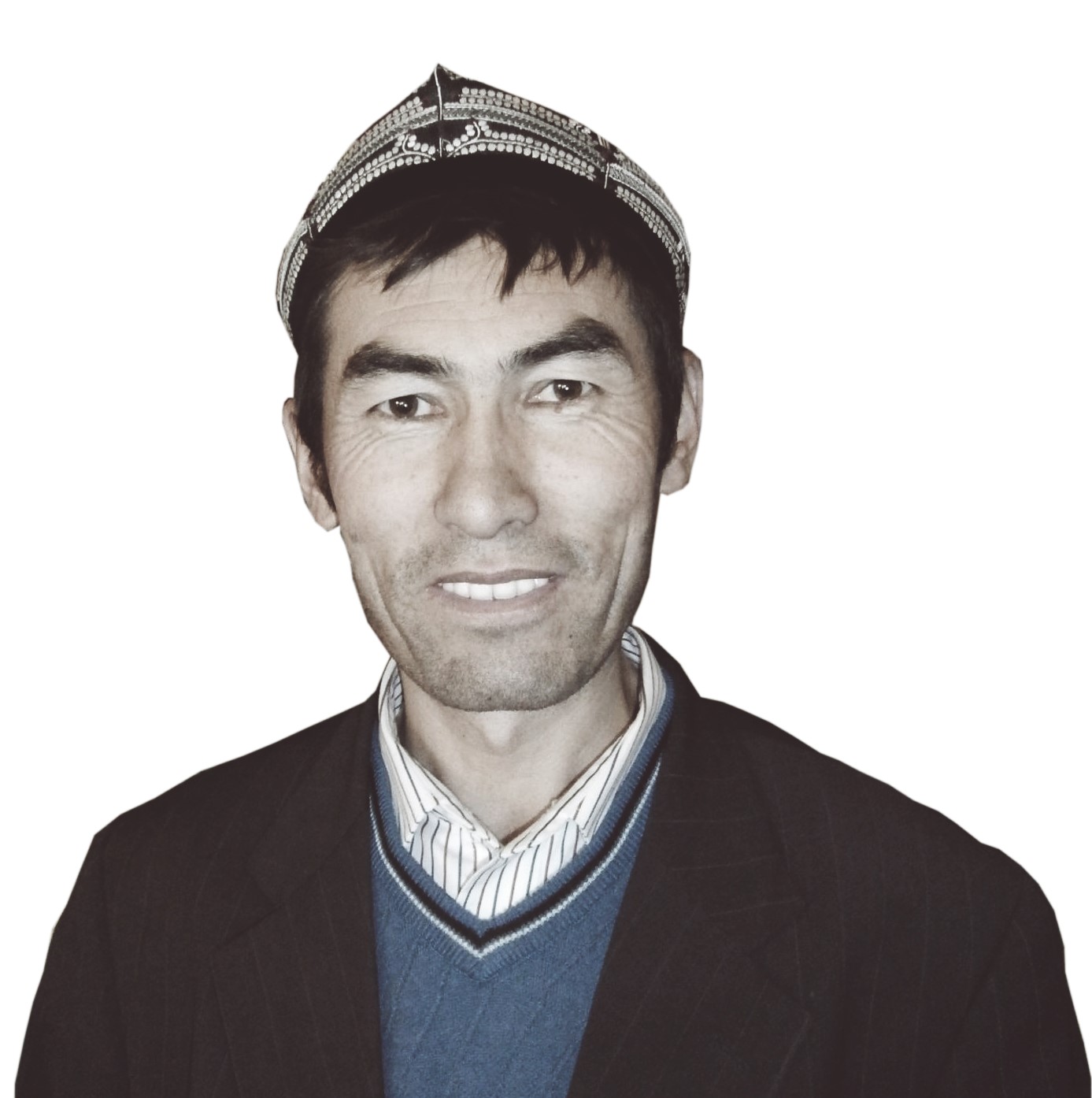 Yahximusiz, I'm Abdul Wahab
I want to take you on an incredible journey to discover my people and land.
1974
Growing Up in a Uyghur Village
I was born in a small, Uyghur village called Chaychun located in the western part of Xinjiang, near the Kazakh border. My father was a local farmer and imam, while my mother worked hard to raise our "small" family of 6 boys and 3 girls.
Our ancestors have lived in this village for about 200 years. Most Uyghurs in the Ili region are originally from Southern Xinjiang, and were encouraged to migrate to this region during the Qing Dynasty.
Our village is famous for its local milk tea, delicious raspberry jam, and cream. Every family in the village has a nickname, and ours is "torgay," which is a type of bird known for its beautiful singing.
My eldest brother stayed home to take care of the farm and I went to Urumqi to study English and foreign trade at the Xinjiang Foreign Trade School. After graduating, I went back home in 1994 to work in a foreign trade company for a few years. But I was unable to use my English skills so I looked for other opportunities.
1996
Working in Tashkurgan
In 1996, at the recommendation of my classmates, I moved down to Tashkurgan to work at the Pamir Hotel as a reception manager.
During the five years I worked in Tashkurgan, I met many international travelers and saw how interested they were in learning more about Xinjiang.
I worked also as a tour guide and gained lots of valuable experience during my years in Tashkurgan. I began to dream about starting my own travel company and encouraged my brothers to learn English and other languages so we could start a company together.
2004
Starting Our Business
Xinjiang is a part of the world that is often misunderstood, hard to get to, and hard to travel in once you get here.
In 2004, we founded Old Road Tours in the hopes that we would not only share our culture and homeland with the world but that we could destroy some of the barriers travelers face when traveling to Xinjiang.
Many of my brothers are our guides and drivers, along with my nephews and other family members. My eldest brother, sisters and mother hold down the fort back in our village and warmly welcome you to visit.
Keeping track of who is who in our family can be difficult as all the brothers but my youngest brother, Patidan, have Abdul in their name! My father also had Abdul in his name and in Uyghur culture, our last name is our father's first name so my full name is Abdul Wahab Abdul Kiyim.
2009
Growing and Learning
After starting our company, some of my brothers would visit Xi'an during the off season so they could study more and improve their English.
I love to learn and travel to new places so in 2009, I decided to make a trip to Xi'an as well to visit my brothers and also see if there were other students learning English who would like to work with us.
While in Xi'an, I met some American expats who had also lived and traveled in Xinjiang. They shared the same passion as me for Xinjiang and we decided to work together so I could better understand and learn about international travelers to create a better experience for our guests.
2018
Continuing Our Journey
Today, we continue to learn and grow as a family and company who wants to create amazing experiences for travelers in Xinjiang.
When we started our company, we wanted to provide people with a tour that goes beyond the normal tourist attractions, and help you to understand what life is like for people in Xinjiang.
Our aim is to give people a glimpse into the lives, culture, and history of Xinjiang. We do this by providing homestays, organizing camel desert treks or hiking treks in the mountains, and planning meals cooked by local people in their own homes.
And when your travel is over, we hope you leave Xinjiang loving the land and people as much as we do!